Summertime is a Great Time to Feed the Birds
Summer is the most heavily bird-populated season in most of North America. Access to bird feeders allows nesting females to spend less time foraging, which can lead to better protection of eggs from predators, earlier fledging of the nestlings and higher survival rates of the broods.
Once fledglings leave the nest, watch as their parents teach them to eat from your feeders. It's a fascinating interaction!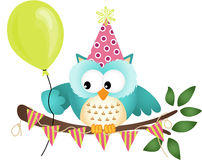 August 22nd 10am - noon
Max's Birthday Party. Please join us for a piece of birthday cake. In celebration of his birthday Max is having a birthday sale!
$5 OFF $25*
*Valid only at the participating store(s) listed. One discount per purchase. Not valid with other discounts or offers or on previous purchases. Not valid on sale items, gift cards, optics or Daily Savings Club memberships. Offer expires 8/22/15